Adams • Benson • Cleveland • Franklin • Grant • Jackson • Jefferson • Lincoln • Madison • Marshall • Monroe • Roosevelt • Washington • Wilson
Welcome to The Portland Interscholastic League Alumni Sports Hall of Fame CyberMuseum of Inductees!
Use the Search box to find your favorite athlete, sport, induction year, or keyword.
Use our new name, school, grad year or induction year Search and Sort.
Use the dropdown menu "Categories" to browse by school.
Please Visit Our Sponsors!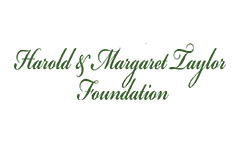 Harold&MargTaylor_logo_padded
XPressPrinting_logo_padded
TheRudolphTeam_logo_padded
PortDiamondProject_logo_padded
ComcastSportsnet_logo_padded
FriendsOfBaseball_logo_padded
See how the CyberMuseum has come to life: we've added a 'Commentary' section presenting our inductees (or their heirs) with a space to comment on their experience, inspiration and insights.
We are working on rounding out our inductee information. If you have any missing information, commentary — or action photos — to submit, please contact us.
If you would like to nominate a Portland Interscholastic League graduate for future inclusion, please see our nomination criteria and link to form.
Please Support our Sponsors!
Special Thanks to Our Platinum Sponsor: