2021 Fall Fundraising Event Scheduled!
Just Announced: The 2021 Mel Krause Memorial Golf Tournament will be held Monday, September 13, at Eastmoreland Golf Course. Note the new location. More details to come. Covid-19 protocols will be followed.
Meanwhile, the need for your donations still exists!
The 2019 PIL HALL OF FAME GOLF TOURNAMENT was held September 9 at Broadmoor Golf Club in Portland. Highlights below: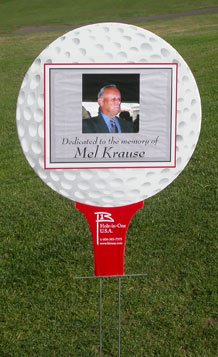 The tournament is dedicated to the memory of Mel Krause, one of the founders of the event, a 3-sport All-PIL star in football, basketball, and baseball from Cleveland High who starred in basketball and baseball at the University of Oregon. He is a member of the Oregon Sports Hall of Fame as well as HOFs at the University of Oregon, PIL, and Cleveland as an athlete and coach. He served as the president of the PIL Hall of Fame for many years.
Proceeds from this golf tournament, the various sponsors, raffle, and silent auction support the work of the PIL Hall of Fame.
The four-person scramble tournament includes a box-lunch, tee prizes, awards, and dinner buffet. We will be following all Covid-19 protocols in place at the time. Hosted Reception and Registration 11:30 to 12:30, Tee-Off 12:30. We look forward to seeing everyone!
New this year, the 2021 location is Eastmoreland Golf Course.
Note: Thank you to our long-time beloved Broadmoor Golf Course sponsor which has closed permanently. RIP Broadmoor.
To register to play and/or consider sponsor opportunities, contact Steve Rudolph, 503-449-0438.
For further information, contact Steve Rudolph, 503-449-0438.
---
Thank you to the following tournament sponsors:
Golf Tournament Results & Photos (These will be restored soon. Meanwhile you can check the WayBack Machine for some of the pages — results more than pictures):